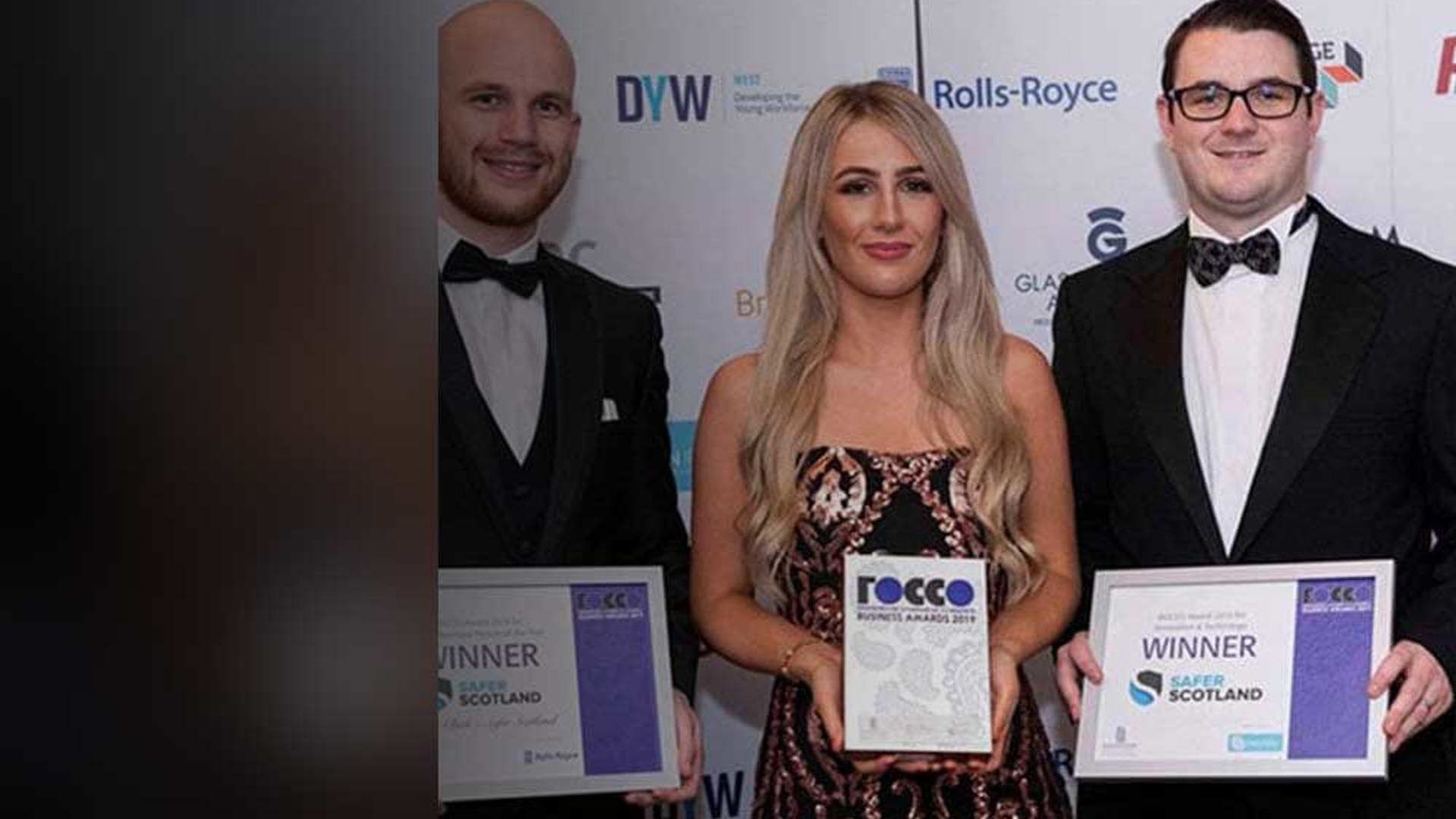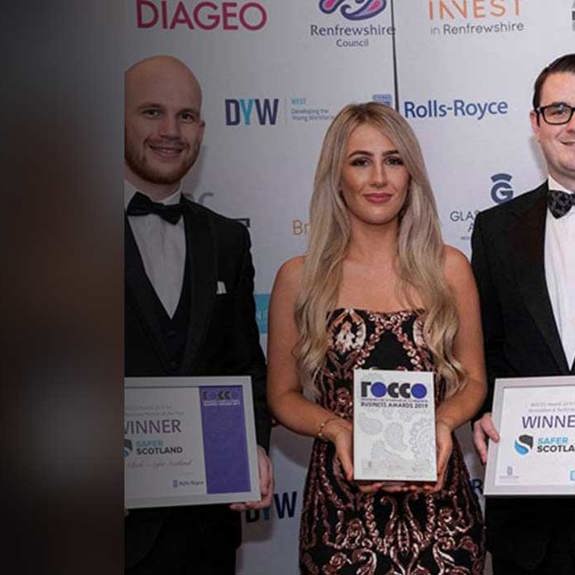 Double ROCCO Victory For Safer Scotland
Site security specialist Safer Scotland is celebrating a double victory at this year's business awards run by the Renfrewshire Chamber of Commerce.
28 November 2019
---
Published In: SCOTTISH CONSTRUCTION NOW
The Paisley-based company, headed by founder and managing director Ryan Clark, made it to the shortlist in two categories of the 2019 ROCCOs and secured the top accolade in both.
Held on November 15 at the Normandy Hotel, the ROCCOs are the largest business event in Renfrewshire and rank among the top corporate events in Scotland.
Ryan received the ROCCO Award for Young Business Person of the Year, sponsored by Rolls-Royce, for his success in expanding Safer Scotland from its foundations in 2016 as a start-up with £18,000 of his own savings.
His company was also honoured with the ROCCO Award for Innovation & Technology, sponsored by Creation IP. This was for the development of Safer Scotland's "Solarwind Tower", a mobile generation unit powered by wind and solar power which is being used by construction companies operating in remote locations with no existing power supply or internet connection.
Safer Scotland protects its clients through a combination of traditional security services along with technological solutions that are bespoke in nature, tailored specifically to the client's requirements. It offers security guards, CCTV and Rapid Response Services, though most of its services are delivered to corporate clients who have high-value assets deployed in remote or temporary locations.
The Solar Tower was developed after a Safer Scotland client asked whether there were any units out on the market that could power security systems from both wind and solar sources.
There weren't any readily available systems suitable for year-round deployment in Scotland, so Safer Scotland worked to come up with a rapidly deployable trailer-based system capable of connecting to any mobile data network in order to provide surveillance capabilities in remote locations within hours or requirement.
It was deployed for the first time in July 2018 on the site of the Dalry Bypass in North Ayrshire. Safer Scotland now has these self-powered units deployed at sites across the country for various clients.
"We always knew there would be demand for this because our client specifically asked us to come up with a solution," Ryan said. "Our Solar Tower is an excellent example of how Safer Scotland will flourish with – rather than be threatened by – new advances in technology.
"It's been fantastic to receive individual recognition as the Young Business Person of the Year at the 2019 ROCCOs, but I'm far more proud of the members of our hard-working team who are continually coming up with new, innovative ideas. As a technology-centric security company, our services are continually developing in both scope and capability."